________________________________________________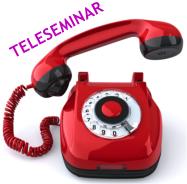 Course No: TELE 01
Cost: $65.00
Next Date Offered: NOT OFFERED AT THIS TIME.  Contact us if you have an interest in this topic.
Time: 5:00 pm (Pacific), 6:00 pm (Mountain), 7:00 pm (Central), 8:00 pm (Eastern)
This is a teleseminar. There is no online visual demonstration. Instead, the class meets via the telephone by calling into a TOLL FREE number provided upon registration.
This teleseminar will focus on transforming your law firm to a paperless office. We will explore a wide variety of different operational procedures starting at the initial client intake through the filing of the bankruptcy petition. You will learn insider tricks and techniques used by paralegals working inside the law firm for many years. They have been tried and tested and passed on to you when you attend this class.
For example: At the 341 Meeting you should be able to provide the clients with their entire paper file, thus eliminating this paperwork from your office forever. For documents you need to keep, a scanner is used. Therefore, this class will also explore various scanning and software options to save your law firm money.
In addition this class will introduce you to a healthy list of web references that will increase productivity and help you to take advantage of the new technologies available in the marketplace today.