________________________________________________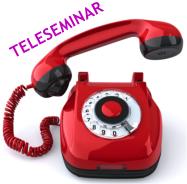 Course No: TELE 02
Cost: $65.00
Next Date Offered: NOT OFFERED AT THIS TIME.  Contact us if you have an interest in this topic.
This is a teleseminar. There is no online visual demonstration. Instead, the class meets via the telephone by calling into a TOLL FREE number provided upon registration.
This teleseminar will focus on operational procedures and time saving techniques specifically for use inside your law firm.  This is also an excellent training course for paralegals and legal assistants if you are not a solo practitioner.
The various procedures explored in this course are tried and true methods that have worked successfully for paralegals over the course of many years.  From dealing with client issues to incorporating marketing techniques inside your day-to-day practice will ensure your law firm has the cutting edge over your competition who does not enroll in this course.
Bonus:  Designing and Maintaining Your Own Law Firm Website
All students attending this class will be able to view a private video that teaches you how to use WordPress and put together a web site in literally less than 10 minutes.  You no longer need to pay anyone to develop your website.  Take 10 minutes to watch the video and 10 minutes to design your website.  You can customize, add to and change any components yourself and save $1,000s of dollars in web design fees.