________________________________________________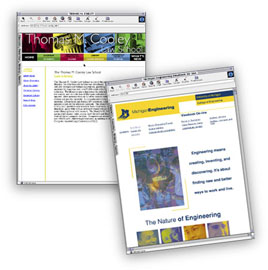 DELIVERED ONLINE IMMEDIATELY AFTER PURCHASE.
Duration: 1 hour, 16 minutes
Price Per Student: $35.00
This 1 hour, 16 minute training course is designed to teach total BEGINNERS how to develop their own website at NO COST. We use WordPress software and the instructor will walk you through the various settings within WordPress so you can design your own law firm or company website within a few hours after viewing this online video, produced and directed by Victoria Ring.
View Sample Video Now

Before purchasing this full video training course, view a 9 minute sample:
http://chapter7and13bankruptcyblog.com/archives/411
Do you prefer having the video on CD-Rom for your own collection?
Click here to contact us.  We will verify your $35.00 purchase and send you an invoice for $10.00 along with your CD-Rom.  You must purchase the online video before the CD-Rom is shipped.
________________________________________________