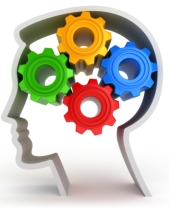 DATE:
NOT OFFERED AT THIS TIME.  Contact us if you have an interest in this topic.
TIME:
7:00 pm – Eastern
6:00 pm – Central
5:00 pm – Mountain
4:00 pm – Pacific
TOPICS:
Mortgage Cram Downs, Mortgage Strip Downs, Motor Vehicle Cram Downs, the 910 Day Rule, 722Redemption.Com

LENGTH OF SEMINAR:
Approx: 1 hour (depending on the number of questions from learners)
COST:
$25.00
DELIVERY OF MATERIALS:
During the web seminar you will be able to view the desktop of the instructor so that you can visually learn and interact with the instructor as well as other students.
FREE TOOLS:
** Pleading templates for use in Cram Downs and Strip Downs.
** Certificate of Attendance personalized with your name
The seminar will begin with a demonstration of how to properly list mortgage cram downs and strip downs, as well as motor vehicle cram downs and 722 Redemption options within the bankruptcy petition.
Time will also be allotted for questions and answers.  Questions can be submitted through online chat board or verbally.
HOW THE SEMINAR WORKS:
Approximately 24 hours prior to the start of the web seminar, you will receive an email containing a private link to attend. About 10 minutes prior to the meeting time you are encouraged to login and make sure your computer is working properly. If you have any technical support issues, alert the instructor PRIOR to the meeting.
Once you login to the meeting area you will have an interface that allows you to ask questions and chat with other attendees if you so desire. (This is a great way to meet people who are at the same level as you are in the training process.)
When the web seminar begins, you will be viewing the computer desktop of Victoria Ring. Victoria will walk you through a sample bankruptcy case, demonstrating the material for this particular lesson. If there are less than 10 attendees you will be encouraged to ask questions, just like you would if you were attending a small meeting. If the seminar is larger, questions will be held until the end of the training session.
NOTE: To attend, you must register at least THREE HOURS prior to the start of the seminar.  Any signups after this time period will be invited to the next seminar at no cost.
In addition, if you sign up for this seminar and are unable to attend, you will be invited to attend a future Bankruptcy Web Training seminar at no cost.
WE LOOK FORWARD TO MEETING YOU AT THE BANKRUPTCY WEB TRAINING SEMINAR.